ERP systems classification
Based on years of experience with ERP systems selection, Select has made a simple market segmentation: Small Business, Mid-Market and Large Enterprises. This breakdown into useful segments helps to narrow down the vast list of ERP suppliers to a manageable number of possibilities to consider. If you request our ERP information pack, all you will need to do is to select a segment based on a few simple criteria like budget available, number of users, size of your company and level of sophistication.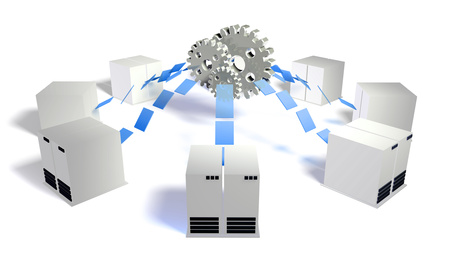 We will ask you to choose one of the following options:
Basic Segment intended for small businesses with at least 5 users and investments starting at £15,000. These companies are generally interested in out-of-the box solutions. The implementation period is relatively short and consultancy work needed for configuration is limited.
Mid-market intended for 50 users or more and investments starting at £150,000. Best suited for small and medium-sized organizations. The complexity of the business processes involved and specific demands require significant configuration efforts to implement.
Top segment aiming at large enterprises with at least 150 users, a high level of sophistication and budgets starting at £600,000. Implementation involves an average implementation period of 12 months, considerable configuration or even new software development and programming.
Select will assist you in making a final selection of ERP solutions to consider. Based on your company activities and business processes we make a final selection of ERP suppliers that will be able to support your specific requirements. We know our suppliers and the markets they operate in. All our participants have extensive track records for ERP projects within the UK. Some of them are focusing on specific branches like pharmaceuticals and process industry. Others are more generic, serving companies in all kinds of industries like manufacturing, MRP, distribution, wholesales and services.
Whatever industry you are in or specific requirements you may have, we will make sure you receive the right information to make a proper selection.
Image source: ©kentoh - Fotolia